02/02 – 07/03/2022
Hall no. 17
Holešovice Market Place
Prague 7
After successfully organized foreign exhibitions (2014 – Tim Burton and his world, 2016 – Evolution: David Cronenberg, 2019 – Pixar – 30 years of animation) Art Movement has chosen to implement a purely Czech exhibition that deserves its comprehensive performance in the capital city of Prague.
The preparation of the exhibition of Czech animated film from 1945 to 2020 involved leading Czech animators and film-makers curated by Jan Bubeníček (other members of Prof. Jiří Kubíček, Prof. MgA. Edgar Dutka, Mga. Zuzana Bukovinská, Mgr. Daniela Kramerová and others) in cooperation with the experienced and respected exhibition architect Martina Kárová.
The architectural concept combines the creation with interactive elements and educative workshops to make it as appealing to the audience as possible. The starting point for the large-scale exhibition was the fact that, although the history and present of Czech animation are referred to as one of our showcases, only few people actually know well the works of important authors and understand the principles of various animation techniques.
Although it is still one of the fields in which we can present ourselves with world achievements, there is no significant permanent exhibition of Czech animation or large exhibition projects representing the history and present as well as techniques and principles of animation. In various sections, with short text accompaniment, we will show visitors the rich and world-renowned history of Czech animated film (Zeman, Týrlová, Trnka, Brdečka, Pojar, Švankmajer...) and an equally interesting today´s animators (Klimt, Balej, Držiak, Pavlátová, Kaščejeva and others). An original installation "the journey of czech animation into the future" is being created for the exhibition, in which important contemporary Czech artists are participating.
We also show the most interesting artifacts from the preparation process of films such as puppets, original art designs, scenery, decorations, scripts, posters and much more. The space includes a study room with the possibility of watching animation films in quiet "jukeboxes", a cafeteria including a shop and a children's area with a playroom. As part of the accompanying programme, we offer workshops for the smallest, guided tours, screenings and lectures with important authors/animators.
The exhibition is designed for students, families with children, animation fans and everyone who is interested in Czech animation.
The exhibition is held under the auspices of the:
Councilor of the Capital City of Prague Mrs. Hana Třeštíková
Minister of culture of the Czech Republic Mr. Lubomír Zaorálek
Partners of the exhibition:
GENERAL PARTNER

supported by:

partners:

general media partner:

main media partners:
media partner: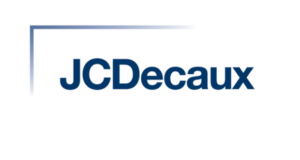 in collaboration: